Dawes Rigging & Crane Rental, Inc. (Milwaukee)
Back to branch search
Dawes Rigging & Crane Rental, Inc. (Milwaukee)
805 South 72nd St. P.O. Box 44080
,
Milwaukee
,
WI
53214
Toll Free:
800.236.5335
Main:
414.453.5335
Fax:
414.453.2494
Contact This Branch
Crane Rental in Milwaukee, Wisconsin
Milwaukee has always been important to the story of Dawes Rigging & Crane Rental. Not only is it Wisconsin's largest city, but it's where the original Dawes Transfer was headquartered. With four branch locations in Wisconsin, Dawes Rigging & Crane Rental, Inc. has offered crane rental solutions in the Midwest and beyond since 1947. In 1978, Dawes became a member of the ALL Family of Companies, with the Milwaukee location operating as Dawes headquarters. Dawes Milwaukee is home to a full-service paint booth as well as manufacturer qualified welders. We also have a for-hire trucking company DST (Dawes Special Transport) that is able to handle our customers' transportation needs locally or across the country.
Fleet Highlights Include
Many Liebherr all-terrain cranes have been introduced into the Wisconsin market through Dawes including the LTM 1130-5.1, LTM 1160-5.2, LTM 1200-5.1, LTM 1230-5.1, LTM 1450-8.1 and the LTM 1500-8.1. We have special attachments for many of these ATs, including short rigging jibs that allow us to perform special lifts with precast panels

The LTM1160-5.2 and LTM1450-8.1 are creating quite the buzz in Wisconsin with their Vario-Base® and Vario-Ballast® features which in many cases gives Dawes the ability to save our valued customer base a great deal of money while improving safety.

In addition to mobile cranes, Dawes' local fleet includes tower cranes and a wide variety of aerial work platforms (MEWPs), including scissor lifts, telescopic booms and articulating booms, boom trucks, and industrial, rough terrain, and telescopic forklifts (telehandlers).

Every Dawes location benefits from the entire ALL Family fleet, including crawler cranes (up to 1,200 USt), all-terrain cranes (up to 900 USt), hydraulic truck cranes (up to 115 USt), rough terrain cranes (up to 165 USt), industrial cranes (up to 25 USt), tower cranes (up to 35 USt), and mini crawler cranes (up to 4.24 USt).
Industries We Specialize In
Dawes Rigging & Crane Rental can help you get the right lift equipment for your project. Some of the industries we specialize in include roads and bridges, wind energy, vertical construction, marine or maritime construction, facility maintenance, HVAC rooftops, steel erection, precast, power plants and power generation, waste water facilities, industrial, and higher learning institutions and universities.
Dawes is an authorized retailer for these manufacturers
This branch is an authorized retailer for the following brands and has both new and used equipment available for sale.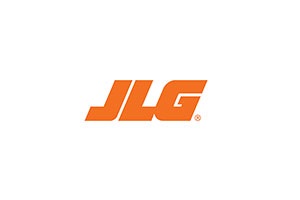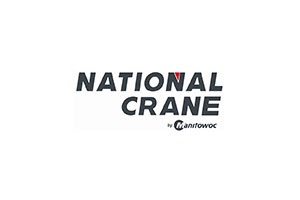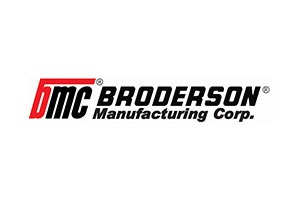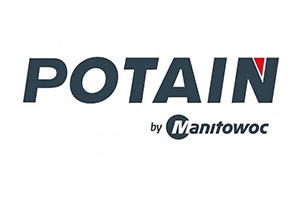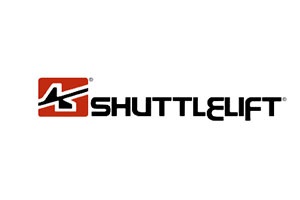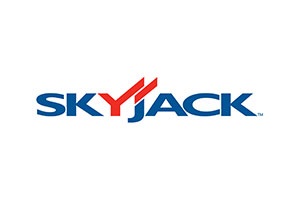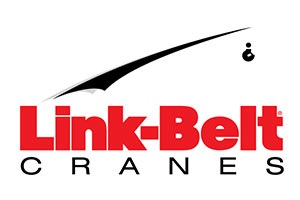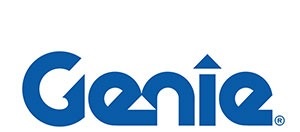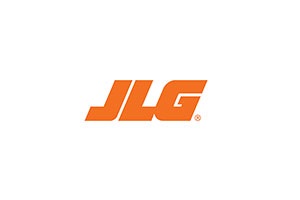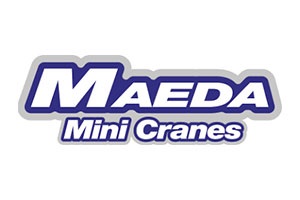 ---
AUTHORIZED SERVICE CENTER
Dawes offers service and parts for these brands: JLG, National Crane, Potain, Shuttlelift, Skyjack, Link-Belt, Genie, Skytrak, Broderson, Load King Cranes (boom trucks and Terex Legacy products).
---
David Kovach
Crane Service Manager
414.453.5335
Stewart LaPointe
Senior Crane Dispatcher
414.831.6128
Joe Ruddell
Wisconsin Sales Manager
414.831.6114
Steve Freckmann
General Manager
414.453.5335
---
Service Area
MINNESOTA
Minneapolis, St. Paul [Twin Cities], Rochester, Red Wing
WISCONSIN
All of southeastern Wisconsin including Milwaukee, Waukesha, Kenosha, Racine, Ozaukee, Washington, Jefferson, Walworth, and Dodge counties,
Cities of Kenosha, Racine, New Berlin, West Bend, Watertown, Menomonee Falls, Sussex, Brookfield, Oak Creek, Franklin, Germantown, Mequon, Butler, Muskego, Mukwonago, Hartford, Oconomowc, Hartland, Delafield, Brown Deer, Port Washington
IOWA
Ames, Des Moines, Fort Dodge, Mason City, Sioux City
NEBRASKA
Grand Island, Lincoln, Omaha, North Platte
KANSAS
Kansas City, Wichita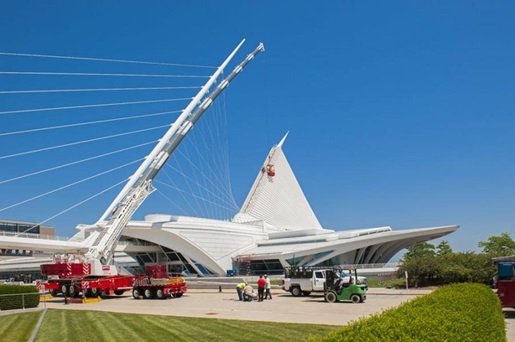 WORK OF ART
Jul 15, 2020
In 2001, the Milwaukee skyline changed forever with completion of the Milwaukee Art Museum's Quadracci Pavilion.