Lift Line Magazine
Our 2020 Fall edition of Lift Line magazine is a special one as it marks 10 years of the iconic magazine. In this issue, we feature some of our favorite jobs over the past 10 years, the people that have helped shape the ALL Family of Companies, and some of the biggest equipment and technology innovations of the past 10 years.
As always, Lift Line is your guide to used and new equipment from North America's largest privately held crane and lift equipment rental and sales enterprise - The ALL Family of Companies.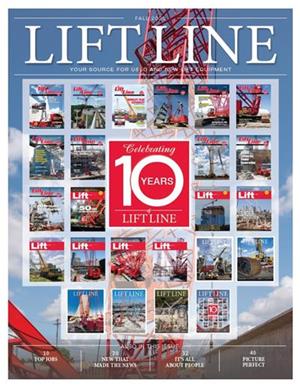 Lift Line Archive
Looking for back issues of Lift Line?
Buy or Rent from ALL
The ALL Family of Companies is the largest privately-owned crane rental and sales enterprise in North America, with 33 locations operating under the ALL, Central, Dawes, Jeffers, and ALT names. We rent and sell cranes, aerial boom lifts and tower cranes. With specialized divisions for tower cranes, aerial boom & scissor lifts, boom trucks & trailers, and parts: We're ALL you need.®