ALL Crane Rental of Georgia, Inc. (Austell)
Back to branch search
ALL Crane Rental of Georgia, Inc. (Austell)
485 Riverside Pkwy
,
Austell
,
GA
30168
Toll Free:
800.253.7156
Main:
770.944.3900
Service:
770.285.3689
Parts:
770.285.3535
Fax:
770.732.3141
Contact This Branch
Crane Rental in Atlanta, Georgia
ALL Crane Rental of Georgia was established in 1989. The branch provides sales and rentals along the southern coast of the U.S. and is conveniently located to most major metropolitan areas. ALL Crane Rental of Georgia is responsible for work on landmarks, major roads, bridges, processing centers and other industrial facilities. It has been hired to provide equipment for use on major motion pictures, as well as popular television shows. The branch later opened a second location on the Georgia/Alabama border at Phenix City, Alabama. ALL Georgia has recently provided lift equipment for the expansive rebuild of the interchange that joins State Route 400 with Interstate 285. The ALL team performed multiple critical lifts per night, several nights a week with a rotating package of all-terrain cranes ranging from 300 USt to 550 USt.
Fleet Highlights Include
ALL Georgia has recently added a Liebherr LTM 1500-8.1 (600 USt) to their fleet to meet customer needs.

Liebherr LTM1300-6.2 (360 USt) all-terrain crane. Offers strong lifting capacity with a variable boom that can extend up to 256 feet and an available luffing jib up to 230 feet, making it a great, lower-cost option for a luffing jib crane.

Grove GMK7550 (550 USt) Grove's largest mobile all-terrain hydraulic crane, offering a rated lifting capacity on a seven-axle carrier. In markets where it may be difficult to transport a crane of this size, we have "boom launchers" available to speed assembly. This AT has tremendous mobility for jobs such as bridges and highways, power and nuclear plants, and refineries.
In addition to its local fleet, this branch benefits from the entire ALL Family fleet, including crawler cranes (up to 1,200 USt), all-terrain cranes (up to 900 USt), hydraulic truck cranes (up to 115 USt), rough terrain cranes (up to 165 USt), industrial cranes (up to 25 USt), tower cranes (up to 35 USt), and mini crawler cranes (up to 4.24 USt).

This branch also offers a wide range of aerial boom lifts and scissor lifts (MEWPs) as well as telehandlers and material handlers for sale new or used.
Industries We Specialize In
ALL Crane Rental of Georgia can help you get the right lift equipment for your project. Some of the industries we specialize in include roads and bridges, wind energy, vertical construction, marine or maritime construction, facility maintenance, HVAC rooftops, steel erection, precast, power plants and power generation, waste water facilities, industrial, and higher learning institutions and universities.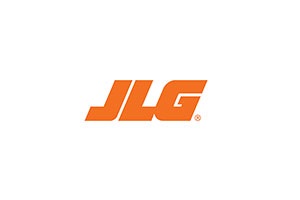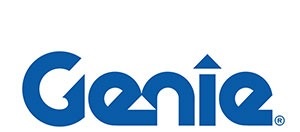 ---
AUTHORIZED SERVICE CENTER
ALL Crane Rental of Georgia offers service and parts for these brands: JLG, Genie, Load King Cranes (boom trucks and Terex Legacy products).
---
Shane Nugent
Sales Manager
770.285.3687
Jeremy Hunter
General Manager
770.285.3695
---
Service Area
GEORGIA
Atlanta, Marietta, Roswell, Gainesville, Calhoun, and Dalton in North Georgia Peachtree City, Macon, Columbus, Warner Robins, LaGrange, Brunswick, and Albany in South Georgia Augusta, Savannah, Athens, Sandy Springs
TENNESSEE
Chattanooga
ALABAMA
Huntsville, Auburn, Birmingham
MISSISSIPPI
Starkville, Oxford, Columbus

Eastern TEXAS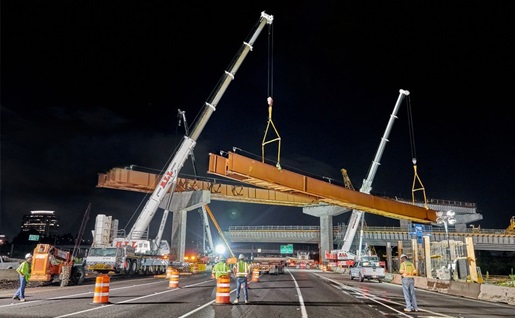 The Road Most Taken
Sep 10, 2019
Atlanta's busy I-285/SR 400 interchange gets a remake with an assist from the ALL Family of Companies on critical lifts