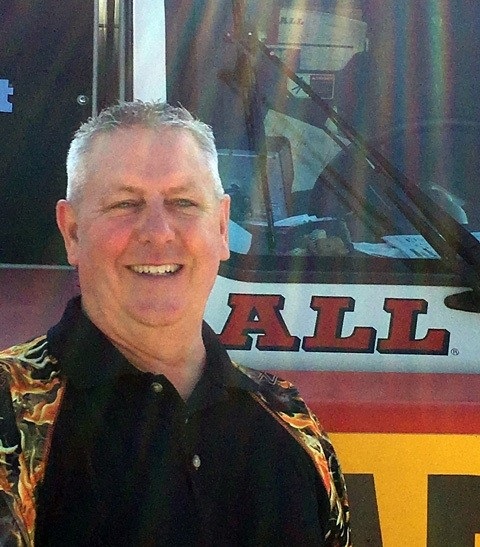 August 31, 2018—A key, longtime manager with the ALL Family of Companies has been tabbed as the new general manager of the company's Columbus, Ohio, branch. Known for his ability to read markets, think strategically, and move the needle, Rich Randall most recently served as operations manager of the Cleveland branch, a position he held for 12 years. Prior to that, Randall spent 11 years on the sales team, primarily serving the heavy highway market. He has also spent time in logistics and dispatch with the company.
"Rich is about as well-rounded a crane guy as you're likely to find," said Michael L. Liptak, president of ALL. "In his years with our company, he's touched multiple facets of the business. He has a deep understanding of the customer perspective, and possesses the focus and tenacity to get things done."
With the Columbus branch, Randall oversees a huge geographical area, running west to the Indiana border, south to Kentucky, and east to Zanesville. He intends to conquer the region with the tactical precision and overwhelming force he learned from his years in the U.S. Marine Corps.
"Our foundation is discipline, integrity, and structure," said Randall. "We will grow this branch to meet the needs of southern and southwestern Ohio. Cincinnati is my bullseye, too. Our customers have made it clear they want us there."
Randall is invigorated by the different kinds of work available in the region. "Oil and gas continues to be strong, but this market enjoys great diversity of projects, with corporate, university and other education construction, high-rise housing, manufacturing plants, and infrastructure. Growth is radiating outward from the city, and it's not letting up."
Randall intends to capitalize on the hallmarks of the ALL Crane experience—access to a wide range of equipment, product and application knowledge, engineering expertise, and world-class maintenance and service—in expanding service throughout the Columbus region.
# # #