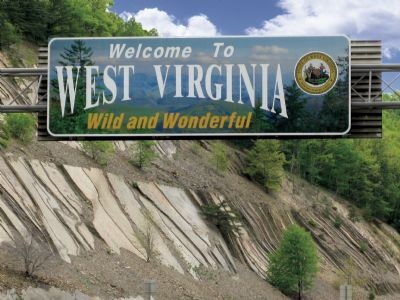 A major focus of the new full-service maintenance facility in Nitro (WV) is the customization, rebuild, and repair of crawler cranes. The location, central to most of the ALL Family branches, raises the bar for customer service capabilities company-wide.
The ALL Family of Companies has had a presence in "wild, wonderful West Virginia" since 1980, when they purchased the Ace Equipment Company in the small town of St. Albans. Over the years, West Virginia has become an important element in the ALL Family's supply chain, which stretches from Canada to the Gulf Coast.
With its central location among ALL's branches, Nitro was chosen to house
ALL's new dedicated rebuild facility on just over five acres of land acquired in 2015
. The new facility, referred to as the "Annex," is about a mile away from the company's original, full-service Nitro location. There are six buildings in the new complex, allowing for every type of work—from minor repairs to major rebuild projects—to support the entire ALL Family network of branches. The unique new service hub has dramatically enhanced the company's future as a center for repairing and rebuilding lifting equipment—their own, or even a customer's equipment.
Annex operations are linked to the original Nitro location, but the facility operates as a stand-alone in the services they provide. The new Annex is like the center of a wheel whose spokes fan out in all directions—to every ALL location, every job, every customer. The pivotal geographic position is a major advantage, whether Annex employees are fixing machines to send to customers in the Carolinas, sending equipment to a job in the Bahamas, or providing a replacement crane for a job in southern Illinois. The Annex joins the branches in a new way and helps expand the entire ALL Family's ability to quickly provide the equipment and parts customers want and need, with less downtime.
Flexible Specialization
The Annex's work mirrors, supplements, and adds to that which is done at the company's headquarters in Cleveland. Specifically, its wheelhouse includes repair and maintenance of crawler cranes, including specialty technical welding, machining, track repair, and even customization of machines for specific jobs. This type of work for ALL's crawlers is no easy feat; the company has the largest privately owned fleet of crawlers in the nation, ranging from 75 USt to 1,000 USt in lifting capacity. But it's not just crawlers—the talented crew works on all types of equipment, including all-terrain cranes, rough-terrain cranes, tower cranes, aerials, trucks, and trailers.
With the addition of the rebuild center, ALL has raised the bar on customer service with greater capacity and expanded capabilities. "The new land and property has allowed us to move truck and trailer repair out of the main facility and into its own building at the Annex, for example," said Nitro General Manager Chad Shamblin. "We can now work on many more pieces of equipment at one time, increasing efficiency and making for faster turnaround on repairs. For example, with our own in-house fabrication and machine shop here, we can handle many jobs that previously would have had to be sent to Cleveland, or outsourced," he continued. "The undercarriages of cranes are in better condition because of our ability to do complete rebuilds in house. Frankly, we are lucky to be in this particular geographical area. The availability of many highly skilled workers here made it easy for us to decide to build here. With the Annex, we can deliver better, more comprehensive, and faster service across the board."
The Annex employs approximately 25 people and plans to add additional staff who will specialize in painting and sandblasting. ALL puts each employee through detailed training and testing to ensure that they can skillfully repair, maintain, and rebuild every piece of equipment, top to bottom, down to the final coat of paint.
Facility History
Shamblin has been with the company since 1995. In a story that echoes that of many other longtime ALL employees, he began his tenure with the company at a young age and worked his way up. He's worked as a mechanic and repair technician. So, as a manager, he was acutely aware of how stretched to the limits the original location had become after 30 years.
In 2010, the branch moved to its West 19th Street location. But, as company-wide business grew more rapidly, Nitro was undertaking more repairs and needed to transport equipment even more frequently. It was clear that the branch needed more space dedicated solely to the specialty of rebuilds and repairs. In 2015, ALL purchased the nearby property (five-plus acres) as soon as it came on the market and immediately began making plans for the new Annex.
Rehabilitation and construction took a year and a half. Each of the six buildings on the site had to be completely overhauled and customized to suit ALL's rebuild needs. The buildings became:
a truck and trailer repair shop,
a wash bay and prep/staging area,
a parts warehouse and office,
a sandblasting and painting building,
and a fabrication and welding shop.
The sixth building is rented to an electrical contractor who contracts with the company on select projects.
Executed in phases, the rehabilitation was completed at the end of 2016. The West 19th Street location is still going strong as a sales branch—better than ever now that they have more breathing room. The Annex has become a highly anticipated company-wide repair hub. It's also become a point of pride for its new employees, from which they are building a team.


The Hawthorne Effect
The Hawthorne Effect, coined in the 1920s as the result of a worker productivity study, generally means that when you pay attention to employees, they do a better job. Job performance improves when workers' surroundings improve and also when they develop a team connection with other good workers you've hired. In short, when you demonstrate to employees that you care, they give more.

Such is the positivity that's become pervasive in the Nitro Annex. All of the Annex employees are new to the company, although not to the area. Once a busy mining and industrial town, Nitro and its state have watched income from mining and manufacturing decline sharply, leaving many skilled workers unemployed. These local workers have found new careers with ALL. Initially, Nitro hired 20 employees for the Annex and added an additional 15 people throughout fall 2016, bringing the total number of employees, both at the sales branch and the Annex, to approximately 100, with more positions to fill.
"We still have painters and sandblasting crew to be added," said Rick Dosier, Annex facility manager. "We have a lot of good people now with backgrounds in mining, equipment dealerships, and equipment repair. New employees go through customized training to learn procedures for repairing our equipment to exact manufacturers' specifications, including welding tests and more. And we're quite busy. We've become the main rebuild facility for basically the entire fleet. Honestly, these guys are doing great."
Dosier leads the team with both passion for the work and satisfaction for a job well done, and he knows that others on the team share that enthusiasm. The Hawthorne Effect is clear. "I can't say enough about how good this facility is," said Dosier. "And with the right people on board, with their great performance and attitude, it's working really well. It's like we are each just a spoke in the wheel, together keeping the wheel moving forward and going the same direction." The Annex employees, many of whom struggled to find full-time employment before joining ALL, are thrilled to be working full time again. There really is a team feeling, and Dosier wanted that. "I came to ALL after 26 years at an equipment dealership. I dealt with ALL regularly and knew of their good reputation. I was anxious to go to work for them. It's by far been the best move I've ever made."
Adding Value
ALL's investment in the Nitro Annex has greatly added to the company's value chain. When customers choose to do business with ALL—whether they are buying or renting equipment; booking a long-term job with operators, lift plans, and on-site technicians; or simply calling for an emergency repair of a crane on a job site—they are getting more value than before. The rebuild and repair Annex in Nitro is the strong new link in the ALL Family chain, connecting and strengthening the bond between branches, customers, and the company's solid national brand of service. And the chain grows stronger every day.
# # #
This article originally appeared in ALL's Lift Line magazine, Spring 2017.