DST, Inc. (Dawes Special Transport)
Hauling & Special Transport Services
In 1988, hauling services were spun off from Dawes Rigging & Crane Rental as DST (Dawes Special Transport) with 48-state authority, so that Dawes could focus exclusively on lift equipment rental and sales. DST offers the highest quality of service and dependability in local and long-distance hauling. As founding members of the Specialized Carriers & Rigging Association (SC&RA), DST has the capabilities and expertise to move their equipment (and yours) on time and anywhere in the continental United States.
Fleet Highlights Include
The ALL Family trucking fleet includes more than 400 tractors and 2,000 trailers to ensure faster delivery across a broader geographic footprint. The fleet allows ALL to offer 24/7 services and allows us to deliver our own cranes to sites without depending on third-party carriers. This ensures on-time delivery, faster turnaround times, and less downtime. In addition, many branches offer nationwide trucking through independently owned specialized trucking divisions.
We are your transportation specialists when it comes to heavy hauling. We offer the highest quality of service with regard to safety and dependability in local or long-distance hauling. Our Dawes Specialized Transport division (DST) has ICC authority in 48 states. Founding members of SC&RA (the Specialized Carriers & Rigging Association), we have the capabilities to move our equipment (or yours) on time, anywhere in the continental United States. 
Steve Freckmann
General Manager
414.453.5335
---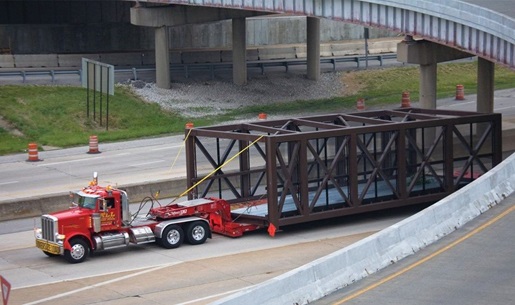 TRUCK YOU LIKE A HURRICANE
Dec 16, 2020
When Hurricane Sally swept through Florida in September, it left behind millions of dollars in damage. This included a couple of cranes at a construction site in the state's panhandle.