Want to Know More?
Try before you buy. ALL offers a Rental Purchase Option which allows you to apply a percentage of rental payments toward the purchase of equipment.
Our shared equipment program saves time and costs for general contractors and their subcontractors.
We provide our own hauling services with a huge fleet of hundreds of tractors and thousands of trailers.
Our national account program makes it simple to work with us on multiple projects at once.
Visit Our FAQs Page
---
Rough Terrain Cranes
Apr 22, 2021, 13:15 PM
Title :
Rough Terrain Cranes
Splash Heading :
Rough Terrain Cranes
From 15 to 150 USt
With their ability to traverse uneven or rough terrain on work sites, hydraulic rough-terrain cranes offer versatility and the power you need. The smaller, 4-wheel drive RT crane is designed for pick-and-carry operations in off-road or "rough terrain" applications. Rough terrain cranes have a single cab located on a rotating superstructure and drive on two axles.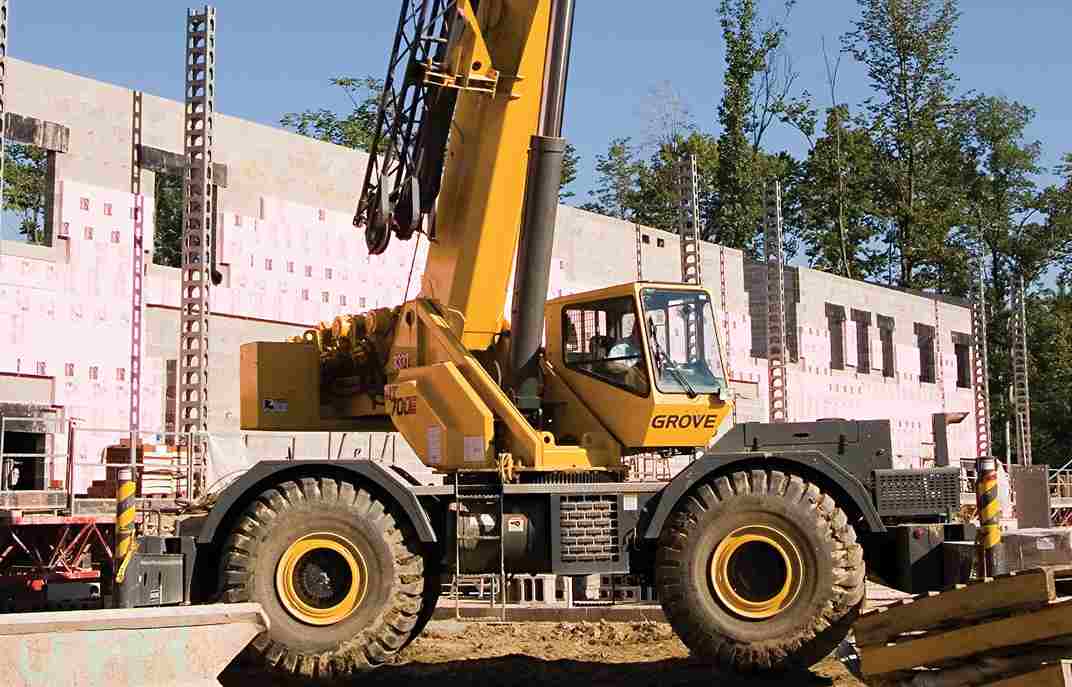 Related equipment categories :
Cranes
Read the Official
ALL Equipment Guide
Take a deep dive into the lift equipment available from ALL. Size up models and capacities, and compare what's available to your applications. We'll do everything we can to make you a well-educated crane buyer.