Back to all Boom Trucks & Knuckle Booms
The National NTC55128 is available from the ALL Family of companies.Learn more about the NTC55128 below, or contact your local branch to find one available for rent near you.
Specifications
Boom Trucks & Knuckle Booms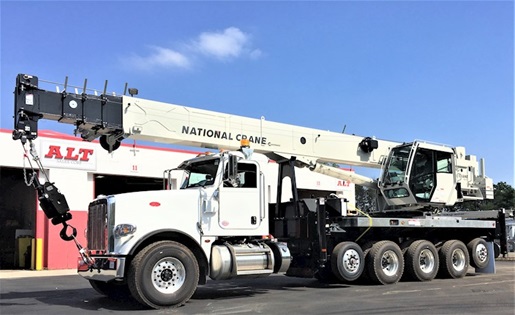 National NTC55128
ALL's National NTC55128 offers a five-section main boom of 128', a jib of 45', and a lift capacity of 55 USt or 110,000 lbs, making it one of the most powerful of its class. As a boom truck, the NTC55128 is a crane built around a standard commercial truck chassis so that it is low maintenance and cost effective but can still safely lift materials with outriggers. This crane also features Manitowoc's fully integrated RCL and CAN bus crane control system for easy setup and performance.