Our Fleet of Cranes For Rent
All Terrain Cranes
Apr 2, 2021, 16:47 PM
ALL is the nation's leading provider of all-terrain crane rentals. Contact us today to rent the best, most cost-effective rental cranes for your jobsites.
ALL Crane is an authorized retailer of all-terrain cranes, offering dynamic options that suit a wide range of applications. Buy an all-terrain crane today!
Title :
All Terrain Cranes
Rent meta title :
All-Terrain Crane Rental | ALL Crane
Buy meta title :
All-Terrain Cranes for Sale | ALL Crane
Splash Heading Rent :
Rent All-Terrain Cranes
Splash Heading Buy :
All-Terrain Cranes For Sale
All-Terrain Crane Rentals from 45 to 900 USt

ALL Crane helps your business invest in the best all-terrain crane rentals for your business. We have access to the largest and most modern fleet of cranes in North America, which means we can help you rent the best all-terrain cranes and equipment for your jobs.
All-terrain (AT) cranes are versatile enough to be driven on public roads and on the job site, using all-wheel and crab steering. Each of our 33 branches located across the U.S. and Canada is stocked with a robust fleet. We often purchase first off-the-line models, offering dynamic options that suit a wide range of applications and road regulations. Let us help you invest in the best, most-cost effective crane rental solutions for your heavy lifting needs.
Start your new or used equipment search here. ALL sells equipment from 2-1/2-ton to 1,000-ton capacities. We are specialists in every crane category – all-terrain cranes, crawler cranes, tower cranes, truck cranes, or aerial lifts. ALL has them all.
ALL Offers Value Beyond All Terrain Cranes for Rent
As the leader in crane rental solutions, ALL serves as a one-stop shop for your rental needs, whether you need a mobile crane or any other kind of heavy lifting equipment for your jobsite. We offer a variety of resources to ensure a smooth, rent-ready experience for businesses throughout North America.
Rental Purchase Options – ALL allows you to apply a portion of rental payments toward a final purchase, allowing you to buy equipment after trying them out on your jobs first.

Shared Equipment Program – ALL eliminates waste and improve productivity by renting out our equipment to subcontractors on your jobsites.
Specialized Transport and Hauling – ALL's transport fleet provides local, regional, and long-distance hauling to job sites and facilities across 48 states, helping us reach your sites across North America.

Maintenance and Service – ALL's factory-trained, in-house technicians are available for 24-hour service to help fix equipment, maintain lifts, and perform jobsite analysis.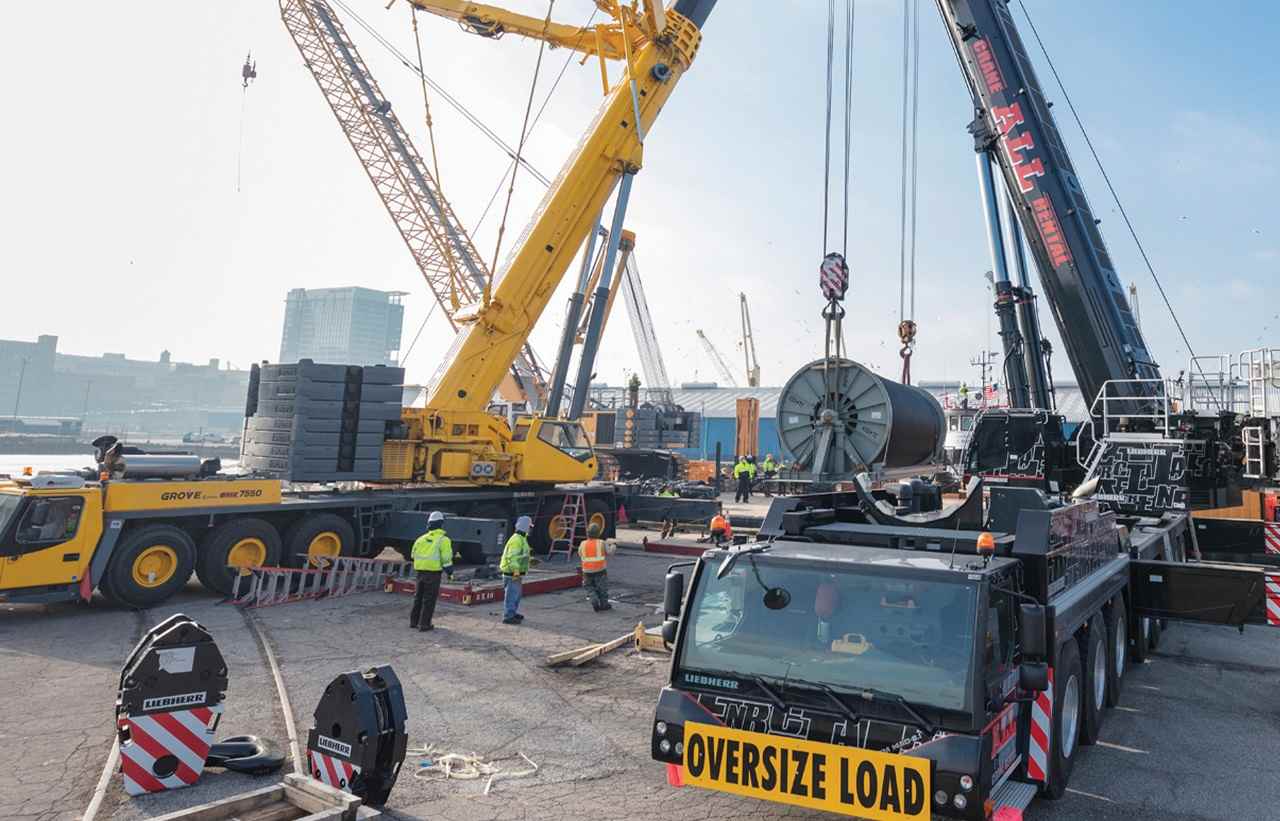 Related equipment categories :
Cranes
Rent Cranes From North America's Sales Rental & Crane Leader
At ALL, we provide more than just crane rentals. We provide our customers with the support they need to invest in reliable, cost-effective heavy lift solutions for their job sites. That support extends beyond the industry's most technologically advanced fleet. We offer unparalleled service to our customers through a variety of value-added services.
Read Our Featured Case Study